Immigration Guidance
We provide assistance to students on how to apply for the Study Permit. Our expert panel review your documents through all mechanisms of your immigration applications.
Preparing for a student visa application is a complex process. Every country has different requirements for a visa. Students need to submit various documents like financial statements, study plans, the purpose of travel, police clearance certificate, financial planning, etc. We offer free services like documents checkup, visa application filling up (only for our client), study plan, the purpose of travel checkup and correction, and paid service like SOP or study plan, the purpose of travel, financial plan writing.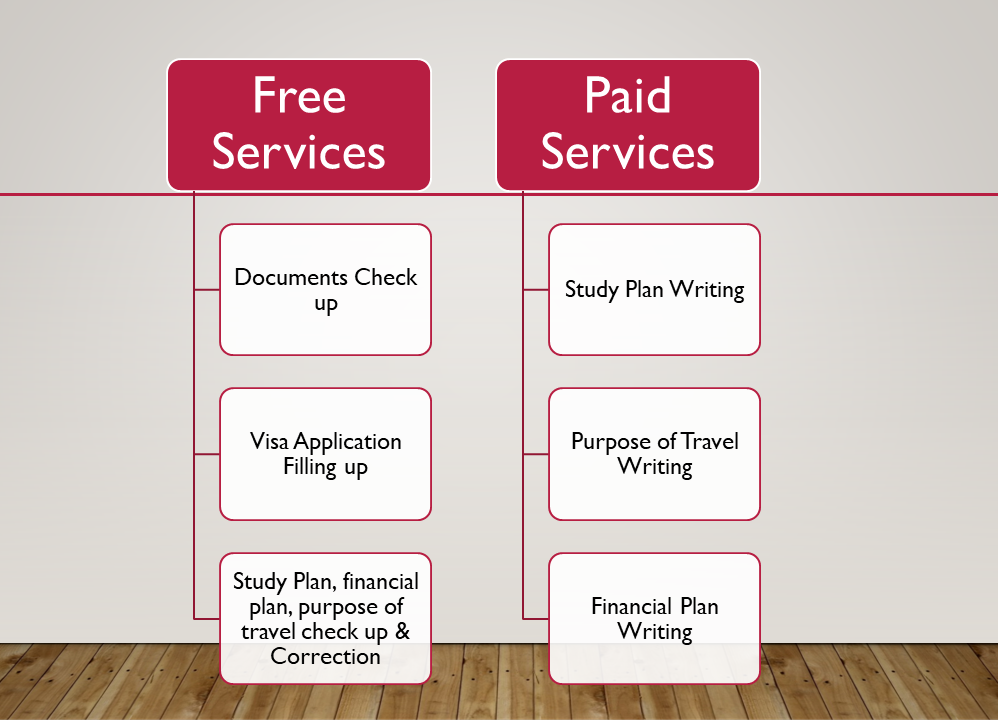 Interested in Student Immigration Services?